Both Russia and Georgia have
accused each other
of escalating military tensions in the breakaway Caucasus republic of Abkhazia. Extra Russian troops began arriving in the republic last week taking the total number close or possibly beyond the 3,000 limit allowed under a UN-brokered ceasefire agreement signed in 1994. The Russians say their move is necessary to stop a planned Georgian military operation to regain control of the region it lost in the early 1990s. Georgia, in turn, has accused Russia of annexing the territory and plans to add to their own presence in Abkhazia. They point to a Russian defence spokesman who told
Agence France Press
on the weekend the number of Russian soldiers in Abkhazia is already greater than 3,000.
This was denied today by Russian Ministry of Defence (MOD) who said they remain well under the 3,000 troop limit with 2,542 "peacekeepers" in the region. They warned they would send more but would remain under the limit. The MOD released a
statement
overnight said the increase in troop numbers "has only one goal – to maintain peace and avoid bloodshed." They claim the force has "an important stabilising role". "Today Russian peacekeepers continue to fulfil their tasks, acting in accordance with the mandate of the CIS peacekeeping forces and international norms," said the statement "They have proven the necessity of their presence in the conflict zone."
Abkhazia
has long been a complex conflict zone. While international maps place Abkhazia within Georgia's borders, it has been a de facto independent republic since it seceded from the newly created nation of Georgia in 1992. Abkhazia had been part of the Russian Empire since 1810. Originally a separate republic within the Soviet Union, it was forced to join the Georgian Socialist Soviet Republic in 1931 under the orders of Georgian-born Iosif Vissarionovich Dzhugashvili, better known as Stalin. Georgian became the official language and the Abkhaz language and cultural rights were repressed.
When the Soviet Union collapsed in 1991, an anti-Georgian resistance movement grew in the capital Sukhumi. Tbilisi sent in troops to enforce Georgian rule. In late 1993, they were driven out amidst
fierce fighting
in which several thousand people died and Sukhumi bombed. Abkhazia declared independence early in 1994. No other country has recognised Abkhazian independence and major international organisations such as the UN, EU and NATO recognize Abkhazia as an integral part of Georgia. An economic embargo remains in force crippling the local economy while Russia and Georgia nibble away at the edges each hoping to advance their own cause.
In the latest squabble, the US and EU have
come down firmly
on the side of Georgia. Both have sharply criticised Russia for its actions in bolstering its military force in the mountainous border region with Abkhazia. EU external relations commissioner Benita Ferrero-Waldner made a deliberate point that Russia should respect "Georgia's borders". Meanwhile White House spokeswoman Dana Perino said that the troop increase and the Russian downing of an unmanned, unarmed Georgian spy plane in Georgian air space have "significantly and unnecessarily heightened tensions in the region."
US National Security Advisor Steve Hadley also
weighed into the debate
citing his concern about Russia's growing support for Abkhazia. He said the Bush administration expects to have good relations with newly installed Russian president Dmitri Medvedev (who remains a probable puppet of Putin) but wants Russia "to stop interfering in the internal affairs of Georgia".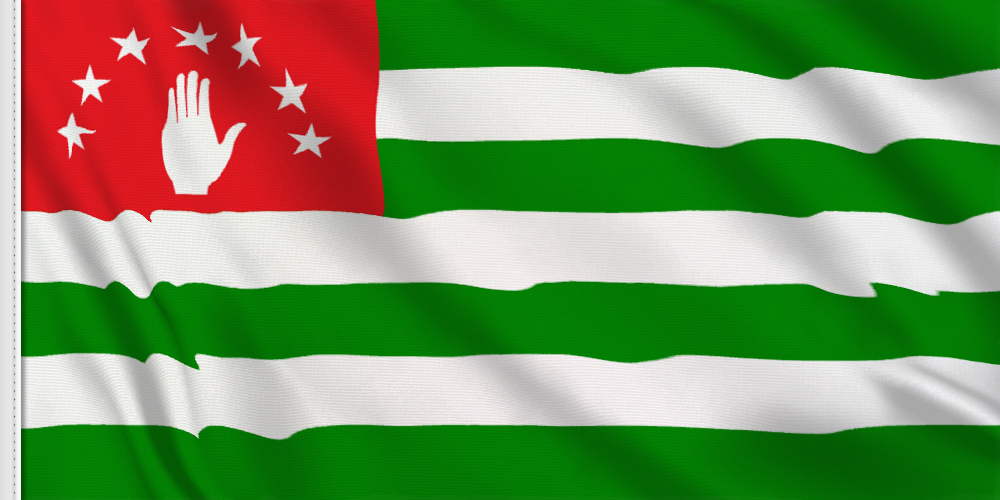 However not everyone sees Abkhazia as an internal affair of Georgia. Abkhazian President
Sergei Bagapsh
told Spain's El Pais yesterday he expects his country will eventually achieve international recognition of its independence the same way that Kosovo did in February. But Bagapsh doesn't merely want the Russians to recognise the country in revenge for US support Kosovo. "We want independence because we have a right to it. Because we have deserved it," he said. He also added that an independent Abkhazia would be a demilitarised country with no weapons or military units, but it would need security guarantees from other countries to achieve this. This was a clear warning to Georgia whom Bagapsh said was "a very aggressive country armed to the teeth by Europe."
Abkhazia is one of two breakaway republics from Georgia, the other being South Ossetia. Neither has international recognition but both have stepped up their campaigns since Kosovo's declaration of independence. Russia has backed both claims and are particularly interested in Abkhazia 240km shoreline on the Black Sea. But Abkhazia is actually a secondary issue for Russia. What Putin and Medvedev really want is an end to NATO expansion at the expense of Russia. The Kremlin is furious over Georgia's bid to join NATO and caused the organisation to postpone a decision on Georgia's membership last month. The
New York Times
said that Russia having seen the success of their "bullying" on that score, have now decided to up the ante further. As a result, Abkhazia trembles on the poker table.