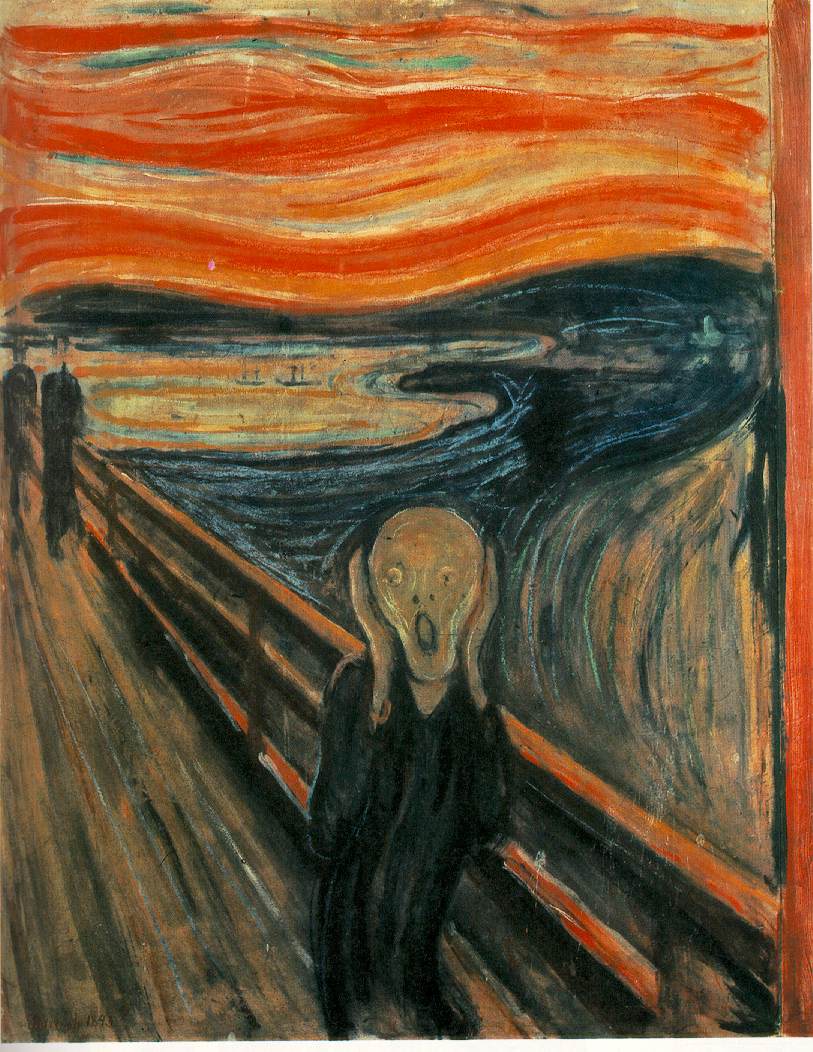 Yesterday, Oslo Police
announced
they have recovered "The Scream" and another stolen masterpiece by Edvard Munch. It happens two years and nine days after gunmen seized the paintings from a museum in the Norwegian capital. The two paintings date from 1893. The Scream, Munch's most famous work, is an icon of existential angst showing a terrified figure against a blood-red sky. The other picture Madonna shows a bare-breasted woman with long black hair. Police say they recovered the paintings yesterday but did not release any details about the recovery operation. Experts at the Munch Museum have examined the pictures and judged them authentic.
Two masked gunmen
walked
into the Munch Museum in Oslo in broad daylight in August 2004 and yanked the two works from the walls in front of dozens of terrified tourists. They escaped in a car driven by another man. Three men were convicted in May this year of taking part in the theft and were sentenced to up to eight years in jail. The City of Oslo foundation that owns the Munch Museum collection said they hoped the paintings could be put back on display soon.
Munch
lived from 1863 to 1944 and was a pioneer of modern expressionism. He is Norway's most popular artist. The painting "The Scream" was originally called "Despair" and was painted as part of a series titled "
The Frieze of Life
". In this series, Munch explored themes of life, love, fear, death and melancholy. These themes recur throughout Munch's work, in paintings such as The Sick Child (1886, portrait of his deceased sister Sophie), Vampire (1893–94), Ashes (1894), and The Bridge. He was born in the village of Ådalsbruk in the eastern coastal province of Hedmark. Munch's convulsed and tortuous art was formed by the misery and conflicts of his time, and, even more important, by his own unhappy life. His mother died of TB when Edvard was just 5 years old and he was raised by his father Christian. Two other siblings, a brother and sister also died young while another sister was mentally ill. Christian Munch instilled a very Protestant deep-rooted fear of hell in his children. He constantly told them that if they sinned, they would be doomed to hell without chance of pardon.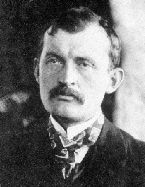 In 1879, Munch went to college to study engineering, but frequent illnesses interrupted his studies. A year later he left to become a painter and enrolled at the Royal School of Art and Design of Kristiania (the old name for Oslo). He went to Paris in 1885 where his work first began to show the influence of the French impressionist and post-impressionist painters. Munch became an overnight celebrity in Germany when the inclusion of his works caused the 1892
Verein Berliner Künstler
exhibition to be shut down after a week. His man-destroying Vampire was deemed "objectionable." The infamy secured his reputation and he remained in Germany for many years where he was a major influence on German art. In Berlin he associated with fellow Scandinavian Henrik Ibsen and August Strindberg. Between 1892 and 1908, Munch divided his time between Paris and Berlin, where he became known for his etchings, lithographs, and woodcuts.
In the autumn of 1908, his anxiety became acute and he became a patient of Dr. Daniel Jacobsen. Jacobsen's therapy had a profound effect on Munch's personality, and he showed more interest in nature subjects when he returned to Norway. His work became more colourful and less pessimistic. In the 1930s and 1940s, the Nazis labelled his work "degenerate art", and removed his work from German museums. This deeply hurt Munch, who thought of Germany as his second homeland. Edvard Munch died near Oslo, on January 23, 1944, about a month after his 80th birthday. He left 1,000 paintings, 15,400 prints, 4,500 drawings and watercolours, and six sculptures to the city of Oslo, which built the
Munch Museum
at Tøyen in his honour.
In 1893, he produced his seminal expressionist masterwork "Skrik". The Norwegian word skrik is usually translated as "scream", but is related to the English shriek or screaming-cry. There are several versions of the painting two of which have been stolen. In a
diary note
Munch described his inspiration for the image "I was walking along a path with two friends – the sun was setting – suddenly the sky turned blood red – I paused, feeling exhausted, and leaned on the fence – there was blood and tongues of fire above the blue-black fjord and the city – my friends walked on, and I stood there trembling with anxiety – and I sensed an infinite scream passing through nature". The scene has been identified as being the view from a road overlooking Oslo from the hill of Ekeberg. Astronomers believe that the intense red sunset is caused by the volcanic eruption of
Krakatoa
in 1883. In 1994 the National Gallery version was stolen on the opening day of the Winter Olympics in nearby Lillehammer. The painting was recovered after a sting operation involving Norwegian and British Police. The story is told brilliant in Matthew Hart's lively account of international art thefts "The Irish Game".
The Munch Museum's Scream was stolen at gunpoint in August 2004. The photograph shows a man escaping from the museum with the canvas. Although three men were convicted of the crime in May this year, none of the suspects could be persuaded to reveal the paintings' whereabouts due to fear of retaliation. The recovered painting will be re-displayed in the Munch Museum which has completed a $6 million security overhaul.