Swiss daily Blick has reported Switzerland
invaded
neighbouring Liechtenstein last week. However this was not the start of a new European war, it was a blunder. Blick reported 170 infantry soldiers from the Swiss Army strayed a couple of kilometres across an unmarked border into Liechtenstein early Thursday before realizing their mistake.
The tiny principality of Liechtenstein would have been unable to deal with the invasion were it a proper act of aggression. The 160 square kilometre country has a population of 34,000 people and has no standing army. In any case, the invasion went unnoticed. Liechtenstein Interior Ministry spokesman
Markus Amman
was keen to play down the incident and said nobody in Liechtenstein had even noticed the soldiers, who were carrying assault rifles but no ammunition. "It's not like they stormed over here with attack helicopters or something," he said.
What was a routine infantry training exercise in an Alpine forest became a PR disaster when bad weather struck and a company commander inadvertently led his men across the Liechtenstein border. As soon as he realised he had violated national sovereignty, he gave the order to retreat. One soldier was quoted as saying "It was all so dark". They were carrying their signature Swiss Army knives but unfortunately they are yet to be issued a version with a
compass
or a GPS as part of their multi-purpose toolkit.
This is not Switzerland's first accidental invasion of its miniscule neighbour. According to the BBC, Swiss Army rockets went astray in 1985 and set a protected forest on fire, resulting in a long dispute which ended in Switzerland paying Liechtenstein compensation. Nonetheless Switzerland can claim justification as it is responsible for
Liechtenstein's defence
and foreign relations. Liechtenstein also uses the Swiss franc as its currency and earns about 8% of its budget from stamp sales.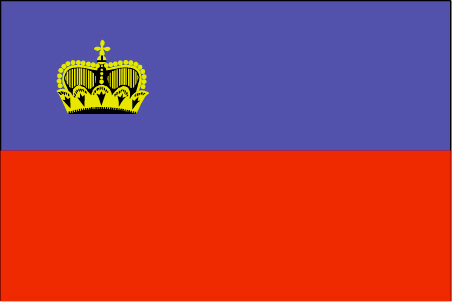 Liechtenstein is also is one of the few countries in the world with more registered companies than citizens. Around 75,000 companies have their nominal "
letter box
" offices in Liechtenstein, where business tax rates are very favourable. A constitutional referendum in 2003 gave Crown Prince Hans-Adam sweeping new political powers and made Liechtenstein Europe's only absolute monarchy. Switzerland is one of only two countries that border Liechtenstein; Austria is the other. Both countries are landlocked, making Liechtenstein one of the world's only
two doubly-landlocked countries
. However unlike Switzerland, Austria has shown no signs of wanting to invade.
This is not the only recent example of an accidental European invasion. In 2002, a unit of heavily armed British Royal Marines
accidentally
invaded Spain. They were in Gibraltar on a training mission when a platoon of 30 marines made a beach landing in the Spanish town of La Linea, carrying mortars and assault rifles, and proceeded to took up defensive positions on the sand. According to their war game, they then expected to be attacked by fellow British soldiers who were onshore and armed with blank rounds of ammunition. But instead of the army, they were greeted by bemused local fishermen and eventually two officers from La Linea's municipal police force who told the invaders they were in Spain not Gibraltar. The soldiers blamed bad weather, but it should have been obvious where they weren't by the fact that a 400 metre high rock was missing from the background picture. The marines bid a hasty retreat back to British soil.
The Swiss know how they feel.